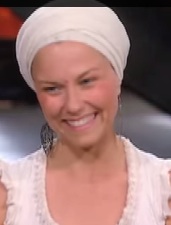 2011 was a wonderful year during which I participated in the much acclaimed Aspire program. My 2011 was definitely dominated by my ongoing participation with business success story of the year, Holy Crap Cereal (also grads of the Aspire program), a connection I'd made while providing short acupressure neck releases at the Sechelt Farmers and Artisans Market.
Sigh, I got involved again with the Dragons' Den hype and I dare say, madness. I was there when Boingy Boingy drum kit maker auditioned in the Seaside Centre parking lot, I called out encouragement to Sara Doherty of Side Stix as she successfully auditioned and later joined the team of coaches, assistants & well wishers to gather around what would become one of the most beautiful TV moments I've ever experienced. See Shine Apsara's Dragon's Den moment here.
The year rounded out nicely with me making a foray into the Sechelt Seniors Activity Centre to provide acupressure to their members and of course the fantastic news that our Sechelt market has a new home for 2012 in downtown Sechelt where the street will be closed just for us. We'll have more room, more trees, more bathrooms and I think, more fun! It will hopefully encourage more walking too.!
My new years resolution is to live a more sustainable life by buying way less new stuff (ie. the share shed is my new favourite store) and processed/prepared food (sorry restaurants and people working in food prep, I'm leaving you). We are really, really going to try and grow more food for ourselves this year… hopefully to be inspired by people like Nicole's Farm and the Funguy who are locals using social media to promote and invest in cutting edge farming. If there is anything the #Occupy movement has shown me is that we really can't go wrong with focusing on meeting more of our food and energy needs at home. But don't get me started.
Of course I'll be continuing to provide social media services to my wonderful existing clients and hopefully some new ones! My latest two projects that I'm proud of is the website I built for Blade Runner Mobile Sharpening Services and the revamp I did of the Glenbrook Presbyterian Church's website. I just love building websites and setting up social networking profiles for my clients that I wake up happy to go to work every day. I plan to improve my skill set in website & graphic design this year and I'll be starting with meeting the team at Echo's Discontinued China & Silver tomorrow to discuss how we're going to give their website a facelift.